ATA Magazine
Two-track mind
Principal Ian McLaren helps others through teaching and firefighting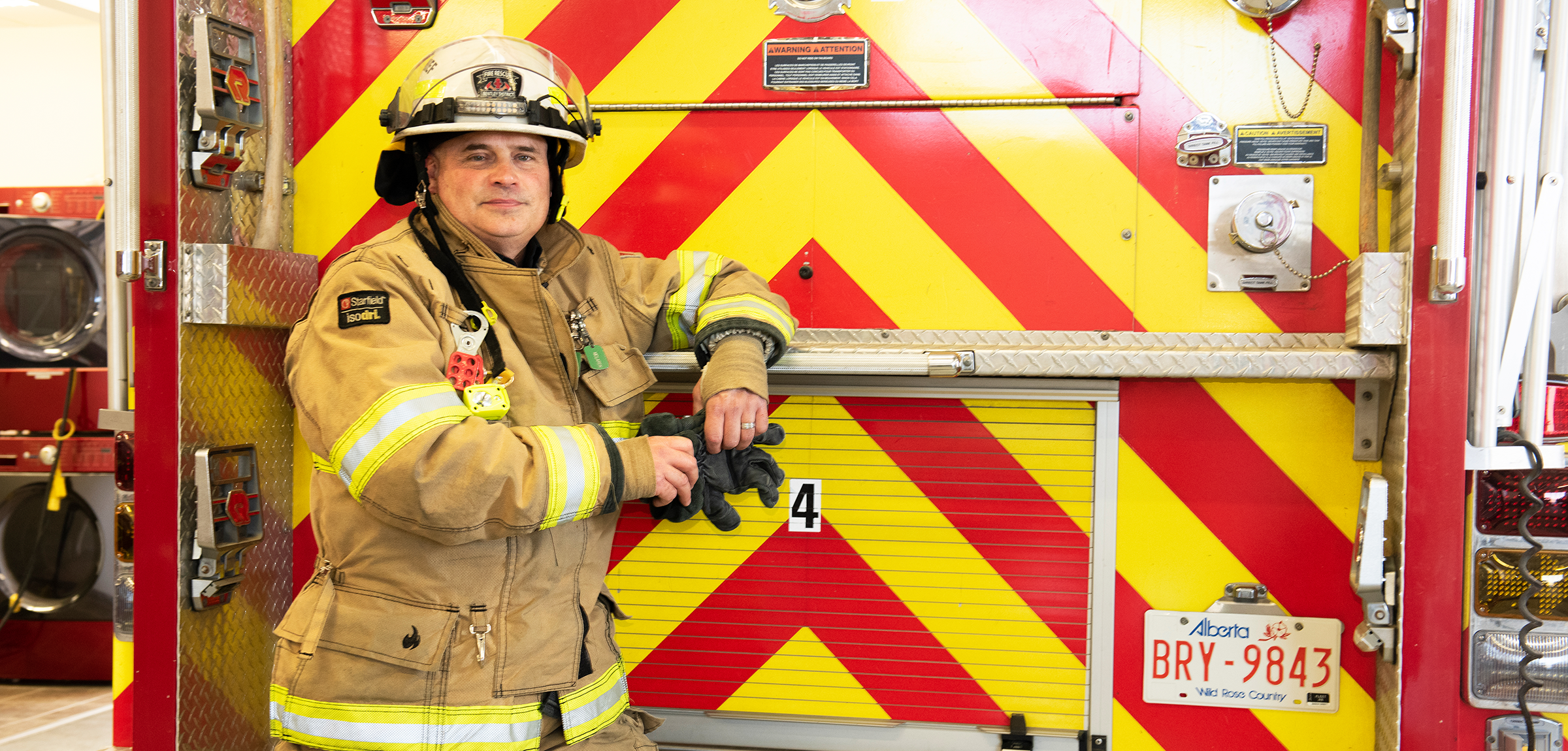 Standing in his living room, watching as the fire department whizzes by in their shiny red trucks, Ian McLaren is like a dog with his paws up against the window — he wants to go so badly.
This was a common scene years ago when McLaren moved to a new town after having been a volunteer firefighter in his previous community.
"My wife joked that I was going to leave nose prints on the front window if I kept staring out of it every time I heard a siren," McLaren writes in
his memoir.
Double life
McLaren first joined a volunteer fire department when he was five years into his teaching career and living in Black Diamond. Unlike the many other hobbies he tried and lost interest in, firefighting stuck.
For more than two decades, McLaren has juggled the dual roles of volunteer firefighter and teacher/school administrator, attending more than 1,500 emergency calls and becoming the chief of the Bentley District Fire Department and principal of Eckville Elementary School. Both roles help him fulfill a deep-seated need to make a difference.
"I like being a teacher ... [and] principal," McLaren says. "As much as I love firefighting, I wouldn't want to give up my teaching role. That's equally a part of who I am."
In his self-published memoir Not My Emergency: The Double Life of a Volunteer Firefighter, McLaren explains that he doesn't want bad things to happen to people, but he does get restless if a week or two goes by without an emergency call.
"Every time the pager goes off there's always that 'what if' moment: what if this is the big call?" he says.
McLaren explains that volunteer firefighters undergo the same intense training as career firefighters. (There's no such thing as volunteer fires). The volunteer department in Bentley averages about 90 calls per year, the bulk of which are motor vehicle collisions, grass fires, water rescues, medical assists and false alarms — only about seven or eight of the calls are structure fires.
"It's not like the movies where they're running out to two or three per day," McLaren says.
Ups and downs
In his book, McLaren describes the shock of having a fire pager awaken him from the deepest part of sleep, the fear that comes with entering a smoke-filled building, how indescribably black a fire is and how hot it is inside a burning building.
He also relates how volunteer firefighting is full of ups and downs for firefighters and their families, who are often faced with an empty chair during family meals and special occasions. One of McLaren's toughest moments came on a Father's Day, when he responded to a call that took him away from the activities his own family had planned. The call was to recover the body of a man who had committed suicide by hanging—the father of a 12-year-old
former student.
"Not knowing what else to do, I just wrap my arms around [his] shoulders and hold him as he sobs," ­McLaren recounts in his book.
While some emergency calls just don't have a positive result despite responders' best efforts, the feeling that comes from making a positive difference is like nothing else McLaren has ever experienced.
"There is the very rewarding feeling of having arrived on a scene that is the lowest point in people's lives ... and 10 minutes later, if things go well, you have dramatically improved their situation," McLaren says. "It's this feeling of accomplishment that is very profound."
While the rewards of teaching often come after seeing children develop over the course of months and years, firefighting provides more immediate feedback, which McLaren says fits his short attention span.
"We teach because we get those occasional flashes of aha moments where we know we've really impacted a child's life," he says. "It's a very similar thing to being on the fire department. I crave those moments where I know that my life has impacted somebody else's life in a positive way."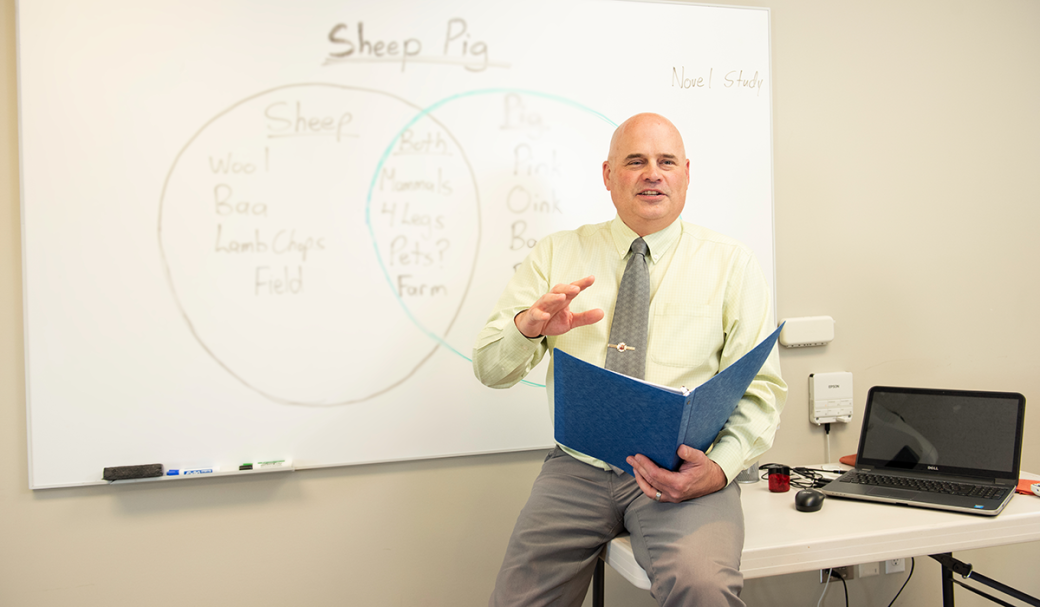 On the scene with Ian McLaren
How would you describe yourself as a teacher?
I am more about the art than the science of teaching. I focus on a positive classroom ­dynamic, building relationships with my ­students and ensuring they feel safe in my classroom.
Which hobby have you tried that was the most ­disastrous or ill-fitting? Why?
When I was in high school, I became obsessed with rock climbing. I read everything I could about the sport, but there were two reasons I never really got into it. First of all, it is a very expensive hobby and I was very poor at the time. More importantly, though, it turns out I am not all that crazy about heights.
What is it like to ride in a fire truck regularly?
Honestly, it never gets boring riding the BRT (big red truck). And in case you are wondering, yes, we will blow the horn if you pump your arm at us to do so. (And we love it.)
Is there a particular aspect of firefighting that you've become most expert in during your career?
Most volunteer firefighters hone in on one area that they will become experts in. My two are vehicle extrication and ice rescue. While ice rescues are rare, we attend many vehicle accidents each year and extricating trapped and injured patients is critical to our job.
Which will you retire from first, firefighting or teaching?
Definitely teaching. I very much hope to ­pursue some sort of work in emergency services after I retire from teaching. If anyone knows of a small department in need of a ­part-time chief, I will be available in about
five years!
More from this issue