When Kristan Myers was in Grade 1, her best friend struggled in the 
classroom due to cognitive delays and hearing challenges. Myers spent hours helping him learn. One day, the class went to a pool and Myers encouraged the boy to finally enter the water. On the sidelines, his mom cried with happiness while Myers' mom gained insight into her daughter's future career.
"[She] said: I knew you were going to be a teacher because you just naturally knew how to work with him and how to meet him where he was," says Myers, who now teaches grades 1 and 2 at Académie Saint-Andre in Beaumont.
Myers laughs, explaining that she spent the majority of her 20s avoiding her calling and racking up a dizzyingly varied resume, including stints in bartending, tutoring and respite care. Finally she ended up teaching first-aid classes, and it was through teaching adults that she acknowledged what those around her already saw: her base skill set, love of a challenge and desire to make an impact made elementary school teaching a natural fit. 
"I feel like all the circumstances and situations led to me being a teacher," says Myers. "I'm very fortunate."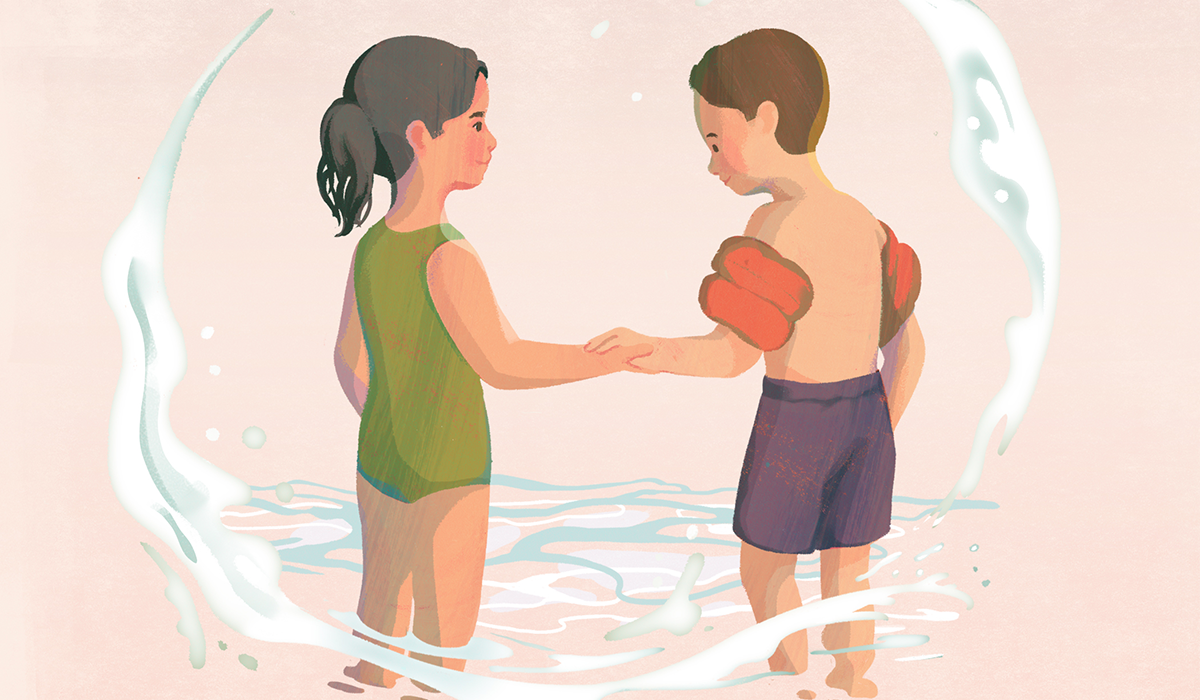 Much of what Myers loves about her career — being an integral part of the community, inspiring others and prioritizing their wellness — are aspects her colleagues share. And in the broader sense, those characteristics are common in all caring professionals — individuals whose careers involving caring for others. 
Under the umbrella
Aside from teachers, other careers that fit under the umbrella of caring professions typically include a variety of health-related occupations such as nurses, pharmacists, doctors, physiotherapists, midwives, counsellors and clinical psychologists, to name a few, says Alex Clark, dean of health disciplines at ­Athabasca University.
Caring professions include generalists and specialists who vary in the way they provide care — in teams or individually, in clinics or online — but the core of the work is the same.
"Caring professions each apply knowledge to promote health in individuals and communities —even including a quality death — in accordance with ethical principles and processes," says Clark.
These are challenging positions that require both technical and soft skills such as empathy, communication, advocacy and organization, Clark says. It's more than work; many consider it a lifestyle, with long hours that often bleed into personal time. Caring professionals rarely just go home after work, switch on the TV and forget about the events of the day. 
Career motivations
So what draws someone to the caring professions?
That's a question that Australian researchers Helen Watt and Paul Richardson have been answering for the past 20 years through a research project called FIT-Choice. Through surveys conducted in more than 24 languages, the research team has specifically studied teachers' motivations, but believes the results are relevant to caring professionals more broadly. 
"To be in a position to help people do what they wanted to in their life, I think, is such a gift." 
— Kate Wong
The majority of study participants said they were motivated to pursue their chosen career by a belief that they had the skills to do the job and that they'd enjoy it. Many had similar stories to Myers — they'd held a job that involved some form of teaching and realized they had some innate abilities. 
Also cited as a top career motivation was the ­desire to make a social contribution, work with people and enhance social equity. 
"Even at the outset they realized that they weren't going to make a whole lot of money, nor were they going to be highly valued by society. And it was going to be quite a demanding job," says Richardson. Still, the majority were passionate and readily put in countless work hours. 
That dedication can be a double-edged sword — the researchers found burnout was prevalent. It was not just about fatigue and long hours; it reflected physical and mental depletion resulting from a lack of support, underappreciation and an unmanageable amount of work. Those who felt their voice went unheard were especially at risk. But administrators who listened and made adjustments could really make an impact.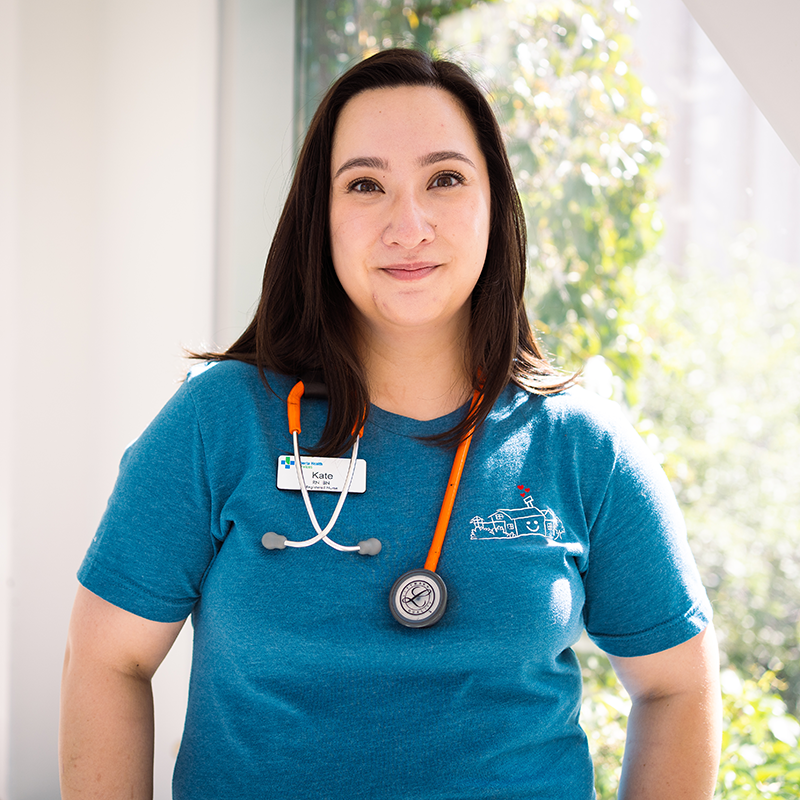 "There is a powerful motivational theory called self-determination theory, which is based on the premise that we all have three core psychological needs that need to be met for any kind of flourishing to happen: the need to belong, the need to feel competent and the need to feel some autonomy," says Watt. Within a career context, these three factors are critical in providing a sense of satisfaction about one's vocation. 
Sense of satisfaction
Kate Wong, a pediatric palliative care nurse at Alberta Health Services, has experienced that satisfaction first-hand. People often tell Wong they 
would find it too emotionally exhausting to consistently work with families and children who face life-threatening or life-shortening illnesses. 
But while she's there for the traumatic moments, she explains, she's also there for the exceptionally happy ones: riding horses for the first time, participating in school programs and going on special trips. 
"To be in a position to help people do what they wanted to in their life, I think, is such a gift," Wong says.
One of Wong's patients, an eight-year-old girl, was so determined to sing "Let There be Peace on Earth" — believing strongly in the message — in a Remembrance Day ceremony that she did so, despite having only three per cent of her lung capacity. She died just two days after the performance. 
Many of Wong's patients die, and she often experiences grief, as she cares for them deeply. This would seem to put her at high risk for compassion fatigue, which is often referred to as vicarious trauma, resulting from repeated exposure to suffering. It can manifest in symptoms similar to those associated with burnout — hopelessness, feeling overwhelmed and emotional detachment — and it also often arises in those who are overworked, under supported and lack autonomy or a voice. 
But Wong believes the nature of her workplace has been protective. She knows many who haven't been so lucky. 
"I think that the pandemic has tipped the scales for a lot of nurses where, before, the rewards and the challenges were balanced, and now it is a different situation," says Wong. 
Wong has strong support through her mentors and administration. She has the ability to take time off if needed; she has dedicated time to devote to each of her patients; and she has enough autonomy to know her input matters. 
"I actually think some of compassion fatigue is cumulative grief for the loss of patients," says Wong. But, she says, when health-care workers are given the time and resources to process that grief properly, their mental health improves. 
Wong says she's able to stay motivated in her job because of the passion she feels for improving her patients' lives.
Rewards and challenges
Myers feels a similar passion — it's as strong today as it was when she started teaching nearly a decade ago. Even over the phone, her smile is evident as she speaks about her students. 
"It's hard to know if it's from Covid or just the volume and complexity of what I'm dealing with. I do have a lot of day-to-day stress, so I'm trying to fit it all in." 
— Kristen Myers
"I feel like a celebrity to my  students. If I need a pick-me-up, all I have to do is show up at school because I have students who tell me every day I am beautiful," says Myers. And hearing of her impact from former students even years later "fills my bucket," she says.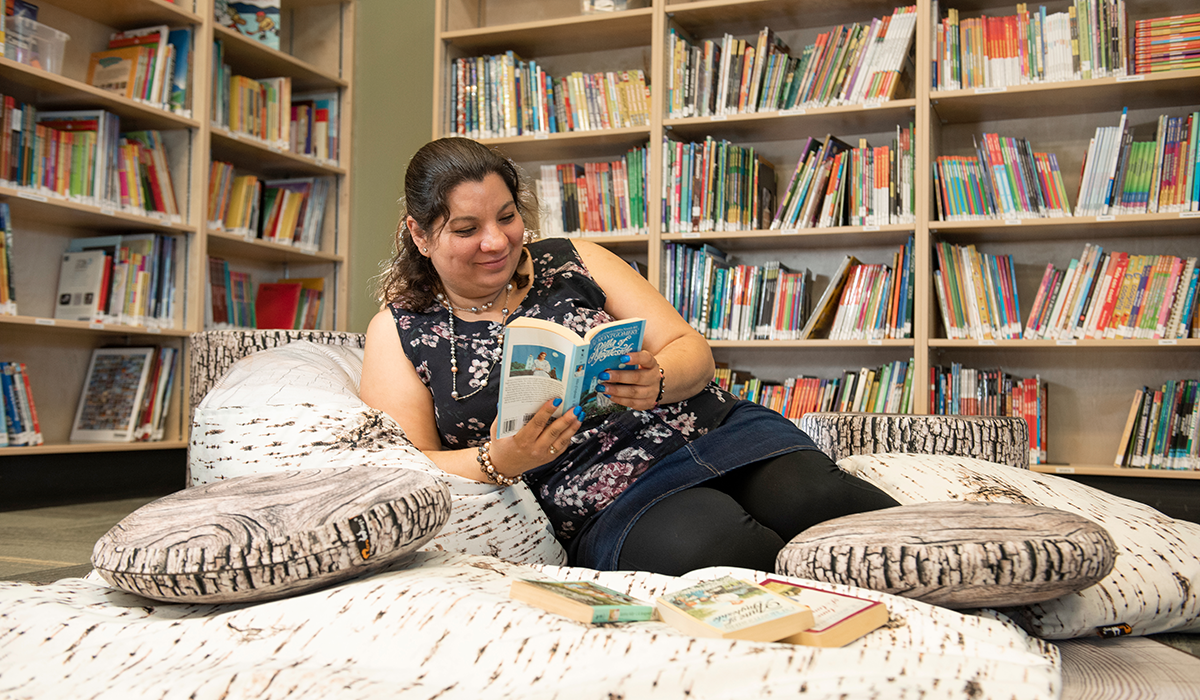 She spends countless hours crafting scrapbooks for each student, preparing for classes and researching the curriculum. Those activities fuel her, but recently there are days she wonders how long she can continue teaching. 
Her classroom size has grown by nine kids since she started more than nine years ago, there are fewer resources, and many students need extra support after having missed classes during Covid restrictions. She's also teaching both Grade 1 and Grade 2 simultaneously for the first time, significantly increasing her preparation time. 
Meanwhile, she feels like the new Alberta curriculum, that "looms like a dragon," did not take teachers' expertise into consideration. 
Myers usually likes a challenge, but this feels different. After she contracted Covid-19 in the fall of 2021, her health hasn't been the same.
"It's hard to know if it's from Covid or just the volume and complexity of what I'm dealing with. I do have a lot of day-to-day stress, so I'm trying to fit it all in," says Myers. 
"I can tell you today that the love of my job is winning. But I also know that we've already been told the pot of money that we are pulling from is smaller for next year," she says. 
Myers has friends who are social workers, nurses and paramedics, and they are also all struggling.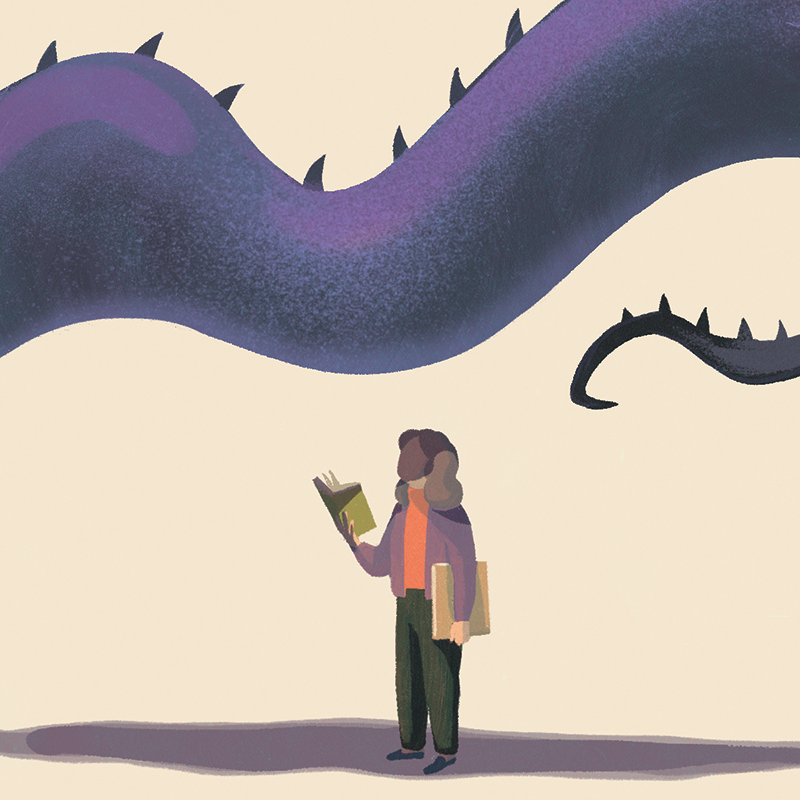 "I recently learned that it's okay for me to say that my job is hard even though other people have a hard job, too," Myers says. "[I'm] currently trying to take it day by day and do what I can with what I have with where I am."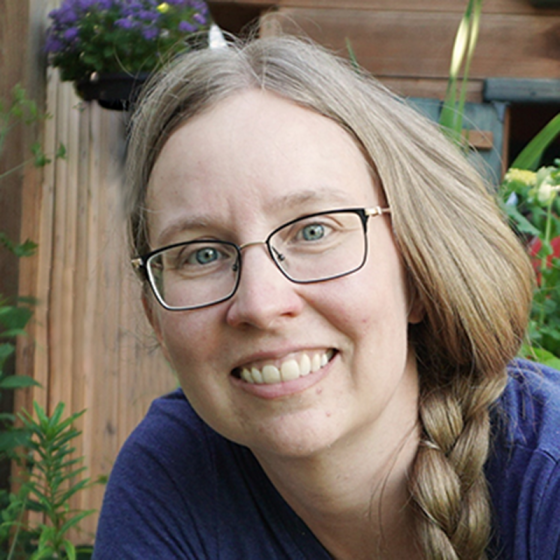 Caroline Barlott
Caroline Barlott is an Edmonton freelance writer whose work has appeared in Discover, Cottage Life and Canadian Geographic, among others. She writes on a variety of topics and is especially interested in education and ecology.
More from this issue