Last month I attended a Queen's University course on negotiating skills — a jam-packed week of learning, bargaining simulations and fabulous conversations with people from all over Canada, representatives of both management and union.
One of the coaches during our course was Al Loyst, a loyal member of the Canadian Auto Workers Union (CAW) for more than 45 years. Al shared a lot of what he had seen and participated in as a union guy in the 1970s and 1980s. Those were turbulent times for autoworkers and their union reps. Al shared stories of union reps meeting in the wee hours of the morning to plan their acts of civil disobedience, from chaining themselves to buildings to blocking in managers who were on a retreat by towing cars to block the exit. He told us about the union leaders who needed bodyguards to protect them from the "security" hired by some of the Big Three automakers. 
He didn't tell these stories to glorify what were some pretty horrific times. He told us the stories so we would understand that we all enjoy improved work lives because of the fights of the people who came before us. 
That was then and no one bargains like that now. Now most organizations use interest-focused bargaining — a way to work together to achieve common goals. But his stories made me think of our own history. Both through collective bargaining and through our advocacy work, we have made some incredible gains. In the 1930s, the average Alberta teacher had no salary schedule, no collective bargaining and no way to assert their rights. Children of Grade 10 standing were teaching in rural schools. School buildings were poor and cold, supplies meagre, books at a minimum and playground equipment nonexistent.
During the early days of the Alberta Teachers' Association, teachers successfully advocated for legislation that strengthened the profession. In 1936, the School Act established a hearing for teachers facing termination that was the beginnings of the modern-day Board of Reference. In 1939, legislation was passed that led to the creation of a teachers' pension plan. By 1942, the Association had achieved collective bargaining rights for all its members, and the Association's foundations were strong and firmly established. The Alberta Teachers' Association was dedicated to teachers' interests and welfare, and to advancing the teaching profession. In 1944, the Association achieved its long-standing goal of seeing all teacher education programs delivered by universities, ending the normal school model and setting the stage for the requirement of a bachelor's degree as a minimum qualification for teaching in Alberta.
While the current economic turbulence and the effects of the pandemic cannot compare to the hardships faced by teachers in 1920s and 30s, teachers today are facing some very real issues. Class sizes are growing and government funding is not keeping up with the need. Our salaries are not even close to keeping up with inflation. Our classrooms are not only bigger, but they are also becoming more complex each and every year. We face a government that has decided to dismantle our united teaching profession and is looking at increasing funding for private schools, home schooling and charter schools. 
As I look around today, I wonder what some of those teachers from the 1930s would tell us. I wonder what some of the early union organizers would tell us. I think they would tell us to stand strong. They would tell us that we have a collective voice, and we have an obligation to use it. They would tell our young teachers not to take for granted the hard-won rights that teachers enjoy today. And they would remind us that, above all else, we must remember that we are masters, not servants. ❚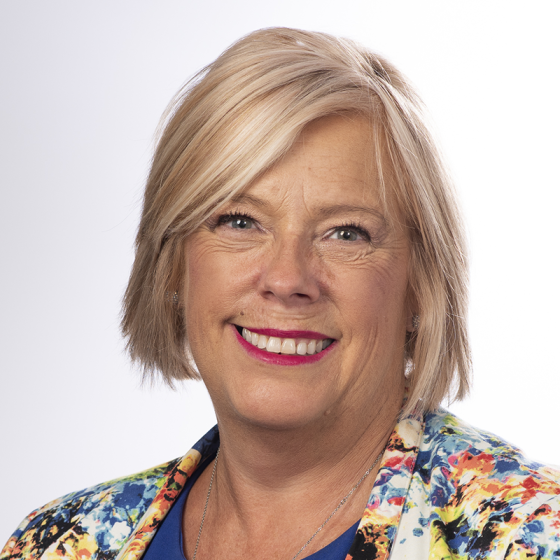 Shelley Magnusson
ATA News Interim Editor-in-Chief
Related