ATA News
Celebrated teacher and leader Myer Horowitz dies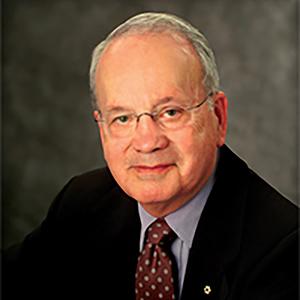 Distinguished and much-loved teacher, academic and leader Myer Horowitz died on Oct. 24.
In his long career, Horowitz received many accolades, including the Order of Canada in 1990 and the Queen Elizabeth II Diamond Jubilee Medal in 2012. He was a fellow of the Canadian College of Teachers and a founding member and past advisory board chair of the University of Victoria's Centre for Youth and Society. Six honorary doctorates celebrated Horowitz's scholarship. The U of A named the campus' student union theatre complex for Horowitz, reflecting the warmth and esteem with which students held their former university president.
Born in 1932, Horowitz attended the McGill School for Teachers and taught for eight years in Montreal. He earned a BA from Sir George Williams College (later Concordia University) followed by an MEd from the University of Alberta. In 1965, Horowitz completed a PhD from Stanford University before being named a full professor at McGill. In 1969, he was appointed the chair of the U of A's department of elementary education. Horowitz then served as dean of education, vice-president and, finally, as U of A president from 1979 to 1989.
Horowitz recognized the importance of, and was active in, teachers' organizations, serving as president of the Alberta Teachers' Association's Early Childhood Education Council. He was honoured by the Canadian Teachers' Federation with a Special Recognition Award and by the Canadian College of Teachers with a fellowship and the George Croskery Memorial Award. In 1980, the ATA conveyed its highest honour upon Horowitz, naming him an honorary member.
Horowitz's advocacy continued until his death. In April of this year, he and former education minister David King editorialized against the Alberta Government's Bill 15, warning that the bill's "misguided public policy … puts education in Alberta at risk." ❚
More from this issue