ATA News
ATA Magazine wins industry award
An ATA Magazine feature on anti-Black racism won first place for "Best Editorial Package," at a recent awards ceremony held by the Alberta Magazine Publishers Association.
The feature appeared in the fall 2021 issue of the magazine. Alberta teachers Gail-Ann Wilson and Andrew Parker served as guest editors for the feature, which included a variety of first-person stories and information from several teachers.
"Receiving the top award as a collaborator for editorial package is the honour of my professional life to date," Wilson said.
"My gratitude to the ATA Magazine for providing a platform for Black voices to resonate. It is an honour to share this accomplishment with so many heroes who worked diligently to prepare this extraordinary feature on Black educators in our province."
Parker, who is one of the founders of the Black Teachers Association of Alberta, also expressed his gratitude.
"On behalf of the entire Black Teachers Association of Alberta, we are humbly thankful for this award. Our group has worked very hard as a grassroots collective for two years and this award is a reflection of our collaborations with our allies, family and community. Thank you to everyone in education who has bravely walked alongside us during this very important time in history. Thank you to the ATA and ATA Magazine for giving us this platform to share our stories with our intersectional and intergenerational family in Alberta.
The award is believed to be the first in the magazine's history. 
"A lot of thought and hard work went into producing this feature, and I think this award reflects the great dedication shown by all the contributors as well as our staff," said editor-in-chief Joni Turville. ❚
Feature contributors
| | |
| --- | --- |
| Gail-Ann Wilson | Guest editor, writer |
| Andrew Parker | Guest editor, writer |
| Rosalind Smith | Writer |
| Jennifer Kelly | Writer |
| Sarah Adomako-Ansah | Writer |
| Maxine Hackett | Writer |
| Kyle Smith | Illustrator |
| Stefan Legacy | Photographer |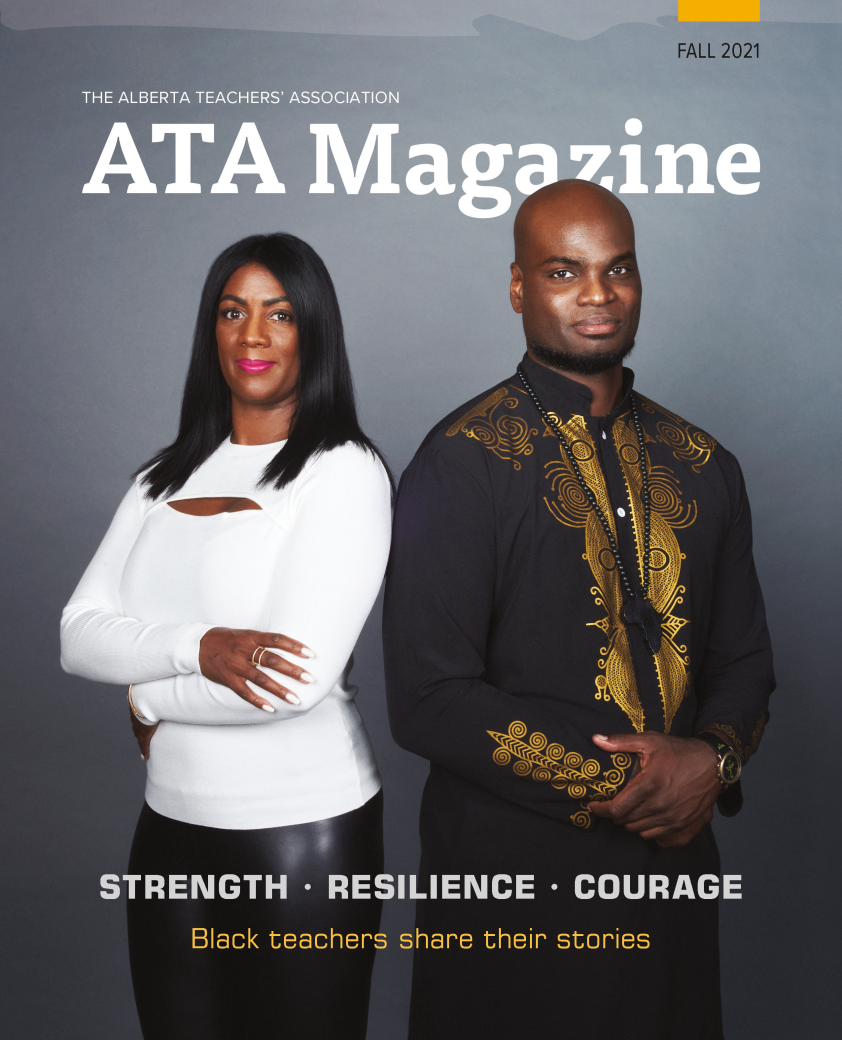 Related