ATA News
Student Vote program gearing up for election day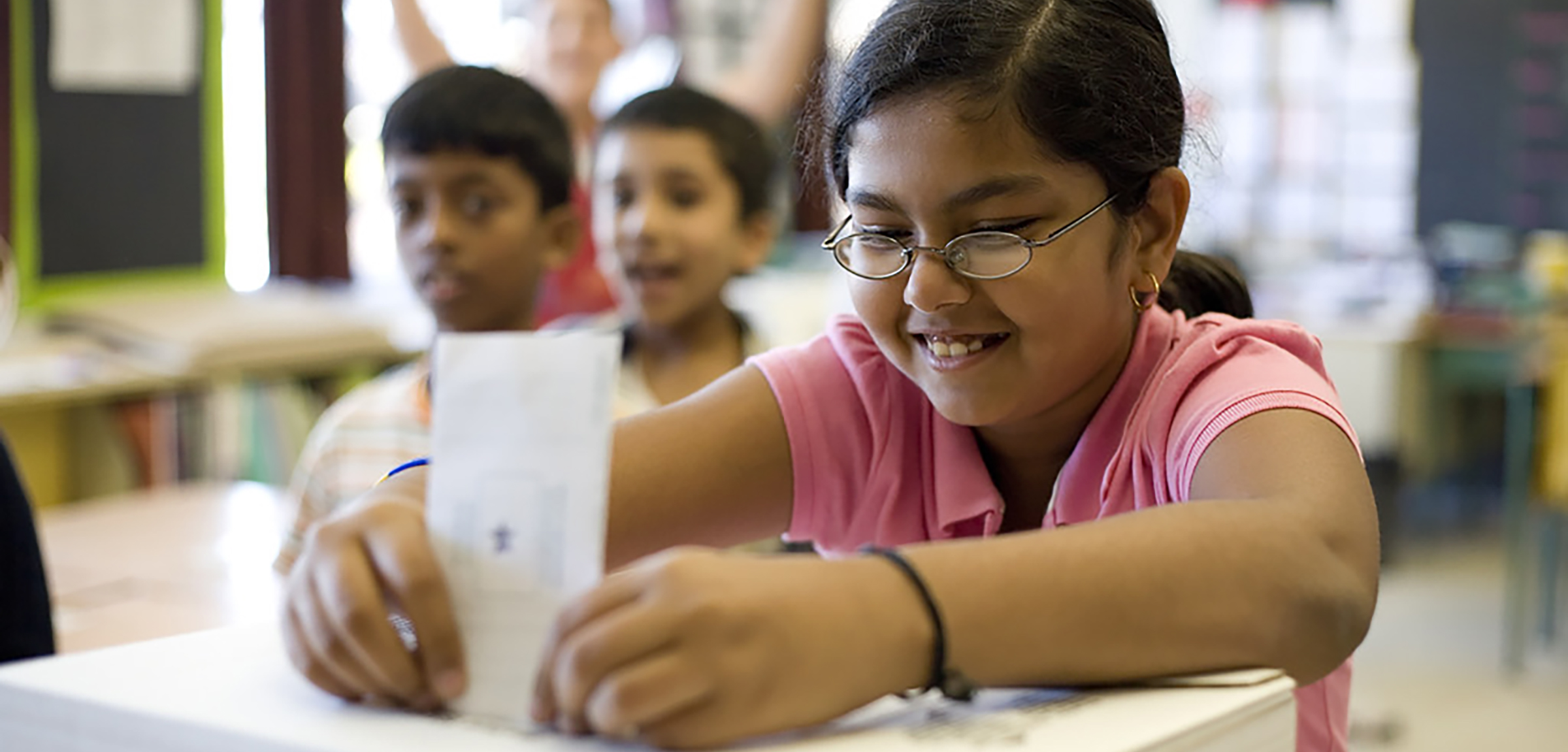 A program aimed at giving students a taste of democracy is gearing up for a busy season with a provincial election on the horizon in Alberta.
Student Vote, a school-based program operated by CIVIX, provides resources and lesson plans aimed at helping teachers encourage students to become informed about election issues and candidates.
The program enables students to vote in parallel elections held alongside actual elections. In the weeks leading up to the vote, students learn about government and democracy, research the candidates and discuss campaign issues in school and at home. Students then take on the roles of election officials and co-ordinate a parallel vote, whose results are tabulated and released publicly after official voting ends.
Participating schools receive free learning materials and election supplies such as activity guides, posters, an election manual, ballots and ballot boxes. So far, the program has registered more than 1,200 Alberta schools and expects more than 175,000 students to cast a ballot, said CEO Lindsay Mazzucco.
"Alberta is probably our most committed network of teachers across the country," Mazzucco said.
The program is popular with teachers because it enables students to get a direct experience of the democratic process, Mazzucco said.
The provincial election slated to take place on May 29 will mark the fifth time the Student Vote program has taken place in Alberta at the provincial level. Packages are being shipped to schools and a variety of online resources are available on the Student Vote Alberta website. The organization is also working on a video project in which political leaders will respond via video to questions collected from students.
Teacher Alix Esterhuizen of John Ware School in Calgary says the Student Vote program provides an outstanding opportunity for students to learn about the electoral process, but most importantly, allows them to develop and express an informed opinion about the world around them. 
"What I most want for students when they graduate is for them to be empowered to make educated and informed decisions about the world around them," Esterhuizen said. "CIVIX helps provide the skills necessary to do that." ❚
Democracy Bootcamps
In ramping up for election season, CIVIX held day-long Democracy Bootcamp sessions at four Alberta teachers' conventions this year. Topics covered included facilitating effective discussions, perspectives and biases, discussing controversial issues, online verification skills and Student Vote best practices. The sessions attracted a total of 261 Alberta teachers.
Student Vote
For more information about Student Vote, visit studentvote.ca.