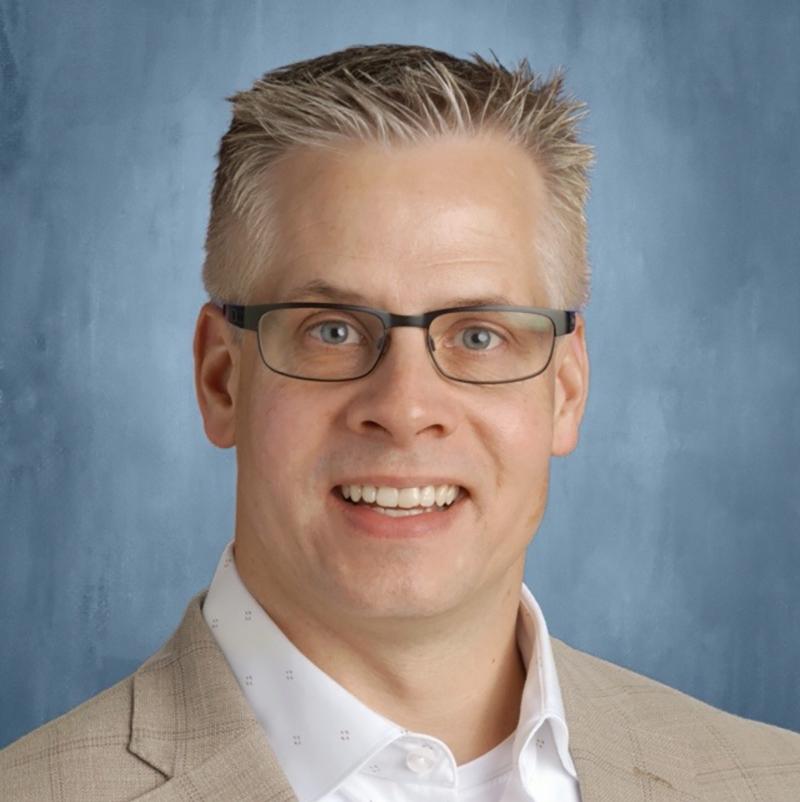 A new challenge is on the horizon for principal Jeff Huculak, who will be joining the ATA's Teacher Employment Services team at Barnett House starting Jan. 1. 
Huculak brings to the ATA a wealth of experience, having taught elementary and junior high and having served in school leadership roles in elementary, junior high and senior high in two school divisions. 
"Growing up, I had a lot of great teachers," Huculak said. "One that stands out for me was Mr. Moores, who taught me math at Balwin Junior High School in Edmonton. He was an outstanding teacher, but an even better person. I still remember the time he showed up to one of my hockey games during Minor Hockey Week to watch me play."
Teachers like Mr. Moores (who wound up as an assistant coach with the Edmonton Oilers) inspired Huculak to become a teacher.
Huculak began his teaching career in 1998 with the Edmonton School Division after completing a bachelor of education degree (elementary education) from the University of Alberta. He spent 14 years with the division as a teacher, curriculum co-ordinator and then assistant principal. During his time with the division, he completed a diploma in secondary mathematics and a master of education degree in educational leadership.
In 2012, Huculak joined Elk Island Public School Division, where he served as both an assistant principal and principal. Rounding out his experience, Huculak also gained new insights into the profession during a secondment to the division's human resources department to assist with staffing. 
After being in the profession for 26 years, Huculak is excited to take on the role of executive staff officer at the ATA to advance the interests of Alberta's teachers and students.
"As a strong advocate of public education, I'm looking forward to working with and supporting teachers across the province, ensuring Alberta students receive a high-quality education."
Four more things about Jeff
Knowing what you know now, what advice would you give yourself in your first year as a teacher? 
Welcome feedback. It's a great way to improve your practice!
What is the greatest life lesson teaching has taught you? 
Take risks! Sometimes the greatest lessons we learn are from those that don't work out. 
Favourite song to put you in a good mood: 
Anything by Jim Cuddy or The Tragically Hip.
Favourite cold-weather activity: 
Hockey