ATA News
Q&A: It's time to assert ourselves in massive numbers
Question: What is the point of having a rally — will it change anything and why should I make the trip to Edmonton to attend?
Answer: Public education in Alberta is at a crossroads. As the school year commenced, teachers have returned to work in classroom conditions that frustrate their efforts to meet the increasingly complex learning needs of their students. Many are having to implement new and problematic curriculum without adequate orientation, access to resources or professional development. At every step, they are subject to the whim of government policy that seeks to diminish the exercise of their professional judgment and, indeed, diminishes their very status as professionals. The decisions that have been made by the current government have already had a lasting impact on the educational experience of students, as well as the ability of teachers to teach and the capacity of our schools to meet the expectations of Albertans.
These are problems and issues that cannot be adequately addressed through collective bargaining processes. They cannot be solved by teachers alone. And while many can be directly linked to the policy of the UCP government and the decisions of Education Minister Adriana LaGrange, most have festered and grown worse over the span of many years and different governments. These are, at their root, hard political and moral problems that will take the engagement of all teachers, all elected leaders, all parents and, indeed, all Albertans, to solve.
Now, then, is the time to send a clear message to all political parties that they need to make concrete commitments to improving public education. The rally on Oct. 22 at the legislature is important in its own right as a way of building solidarity among teachers and supporters of public education, but it is just the first step in advance of the pivotal provincial election that will take place on May 29, 2023.
Following up on the rally, the Alberta Teachers' Association will be facilitating a series of broadly based consultations with the education community, businesses, civil society groups and academics across the province. Out of this consultation process, a bold vision for public education for the present and the future will emerge as well as an alliance of those who will commit to working together for the future of education in the run up to the spring general election and beyond.
Over the past few years, teachers have justifiably felt that the provincial government has not listened to them or their association. The rally provides an opportunity to amplify our voices and to build solidarity and a sense of common purpose. For most of the last two years, circumstances have kept us apart; the rally will bring us together again to celebrate and to renew our collective efforts.
Ultimately, the success of the rally will depend upon the support we are able to demonstrate through our presence. In these things, size matters and because of that, each one of you matters.
Please plan on making your way to the legislature on Saturday, Oct. 22. Bring your friends and families and convince your colleagues to join you. If teachers are not willing to stand up and be counted on something as critical as the future of public education, why should anyone else? As Margaret Wheatly observes, "It is time to stop waiting for someone to save us. It is time to face the truth of our situation — that we're all in this together, that we all have a voice — and figure out how to mobilize the hearts and minds of everyone in our workplaces and communities."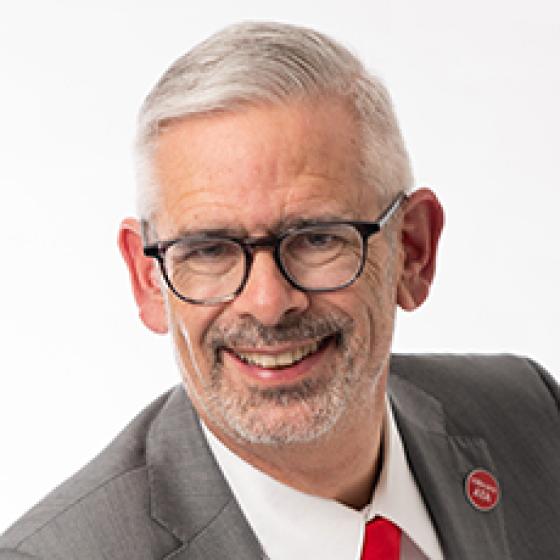 Dennis Theobald
ATA Executive Secretary