So we are having a rally. You may be asking: why now? There were so many times we could have organized a protest.
We could have protested when the UCP government first decided to move ahead with developing a new curriculum without any consultation with the ATA, basically ripping up the memorandum of understanding we had with the government. That was a big deal — a very big deal. For decades, the ATA and Alberta Education had worked together on curriculum development. It was not a conservative curriculum or an NDP curriculum. It was just a curriculum, developed by teachers for teachers.
We could have held a protest rally when the government unilaterally moved our pension from ATRF to AIMCo. This was done despite the fact that there was no economic benefit to the government or teachers in this change. For 80 years, ATRF had the optimal situation: complete control of our own destiny, including managing our plan's assets, a board made up of members appointed by government and members appointed by the ATA, and a proven track record of investment decisions.
We could have held a protest rally when the government stripped the ATA of its ability to police its own members, something we have been doing since 1935, when the Teaching Profession Act was proclaimed. Even though we have shown time and time again that our process is fair and transparent, the government decided that it could do it better.
We could have protested when teachers and students were sent back to school in the middle of a pandemic without adequate preventive measures. (And, no, I don't believe that handing out two ill-fitting cloth masks to each student constituted a safe return-to-school plan.) Or when the government introduced Bill 32 or Bill 85 or Bill 15. Or, or, or — the list of things we could have protested seems daunting and endless.
But here's the thing — the rally on Oct. 22 isn't about what the government has done to us, or what it may do in the future. The rally is about us. It's about the coming together of parents, grandparents, allied organizations and interested community members to define and bring forward a vision for a strong and supportive public education system in Alberta — one that will allow all students to reach their full potential.
This rally is the beginning of a campaign to ensure that every politician from every party understands that education is more than a political football. Education policy shouldn't be used to score political points. Funding for classrooms should not be predicated on high oil prices. Schools should be able to welcome all students knowing that their education will be fully funded. And teachers should be fairly compensated for the tremendously important work they do.
I don't know how many of you reading this attended the Get the Message rally in 1997. I was there, along with my colleagues, who got on a bus at 5:30 in the morning and rode for five hours from Grande Cache to amass, with teachers from across Alberta, on the grounds of the legislature to tell the government that enough was enough. That was our moment. For many of us, it defined who we were as a profession, as teachers and as a union.
Charles de Gaulle famously said, "I have come to the conclusion that politics are too serious a matter to be left to politicians." I would change that to "I have come to the conclusion that education is too serious a matter to be left to politicians."
On Oct. 22, we will have our moment to show that education matters. We will gather at the legislature not to protest but, rather, to profess. We will profess our love of teaching. We will profess our belief that the public education system in Alberta is still one of the best in the world. We will profess that teachers, parents and students working together can create strong, vibrant communities for learning.
ATA president Jason Schilling tells us that we need to be future focused. That future starts on Oct. 22, 2022. I will be there — will you?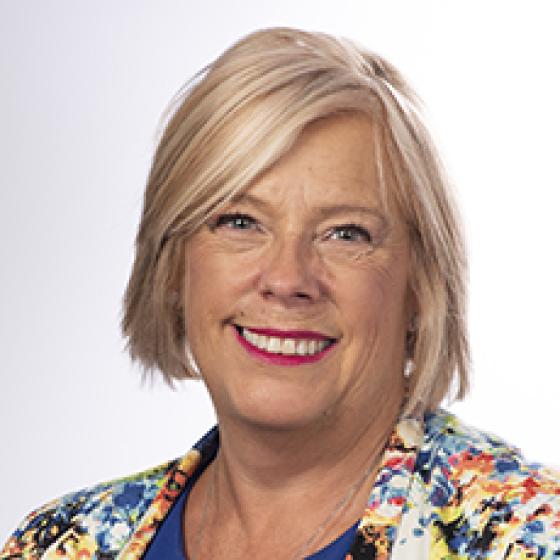 Shelley Magnusson
ATA News Interim Editor-in-Chief