Despite living in one of the richest provinces in Canada, our students have found themselves dead last when it comes to education spending (Fig. 1). Data released recently by Statistics Canada lands Alberta at the bottom of the national list when it comes to per-pupil school board operating costs. An additional $1.2 billion toward K–12 education is needed to bring our student funding up to the national average.
Alberta Teachers' Association president Jason Schilling says the additional funding is desperately needed now to maintain our world-class public education system.
"This responsibility lies solely at the feet of our provincial government. Provincial funding has not kept pace with student population growth over the years; school boards are spending 99 per cent of the revenue they receive, but it is not enough to keep up.
As the wealthiest province in the country, we should have the best-funded education system, not the worst."
Jason Schilling, ATA president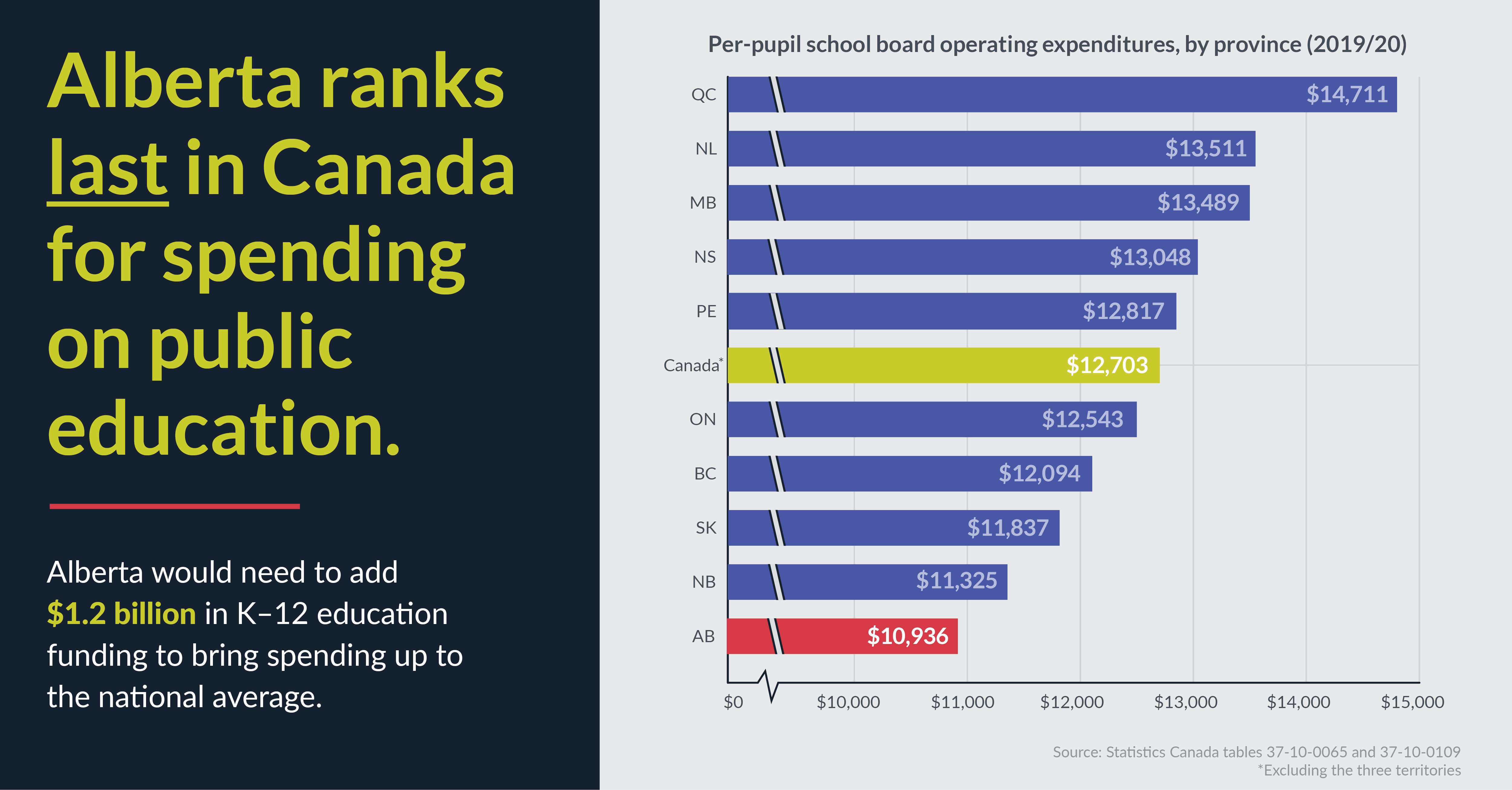 This decline in funding has led to gross understaffing in our schools. Large class sizes continue to plague the public, separate and francophone systems, and students don't get the added education supports they need. Alberta's education workforce is just three-quarters the size of the national average, based on our student population (Fig. 2).
"This just confirms what we've believed all along. These are statistics from StatCan. There's no spin. No partisan rhetoric. They're just the facts. The government needs to step up and address this embarrassing funding shortfall in Tuesday's budget. As Albertans, we can do better. Our kids deserve better."
Jason Schilling, ATA president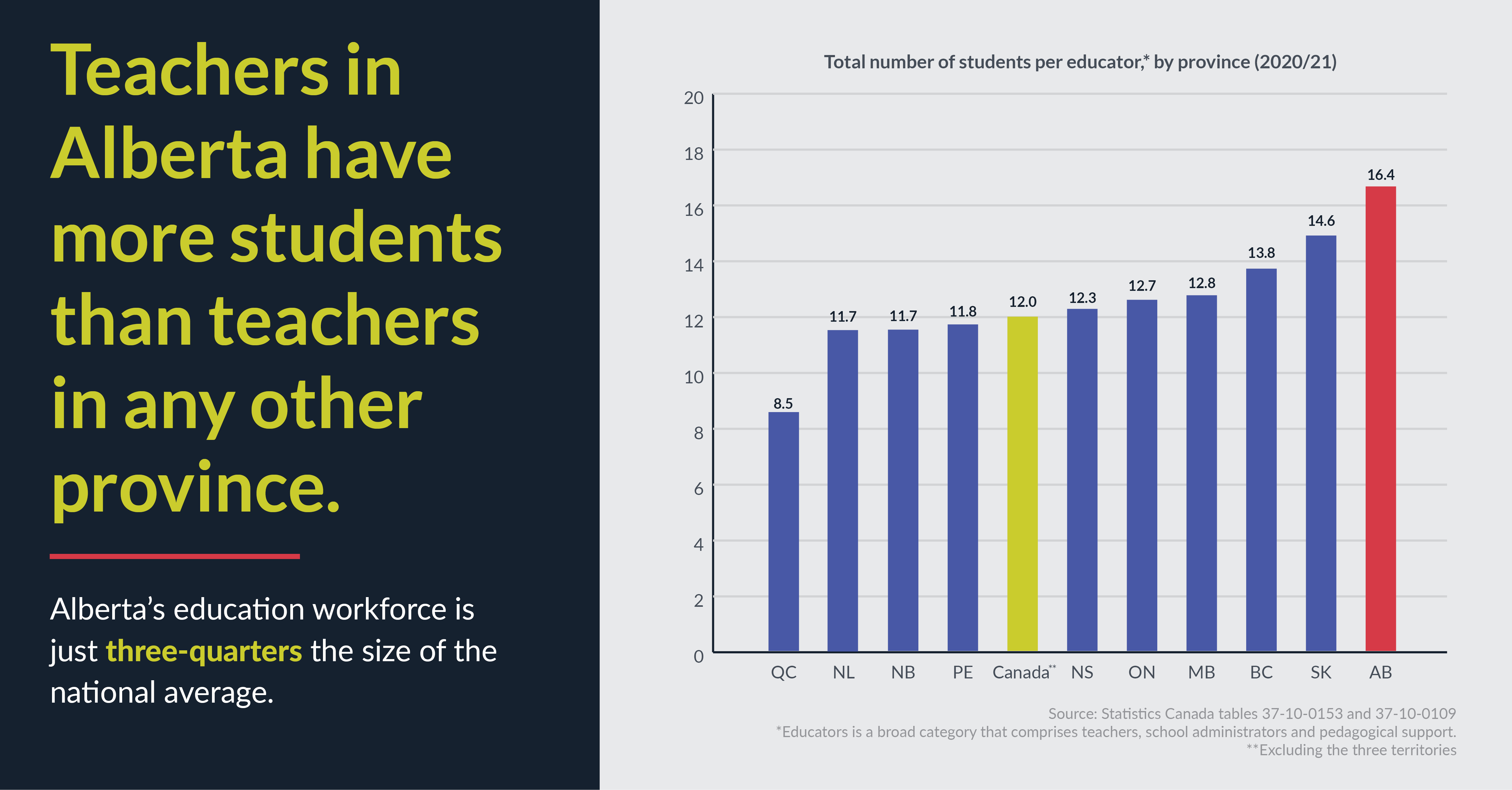 The ATA will be watching closely as the Government of Alberta releases its 2023 budget on February 28. ATA president Jason Schilling will attend the Alberta legislature and be available for questions from the media immediately following the release.
The Alberta Teachers' Association, as the professional organization of teachers, promotes and advances public education, safeguards standards of professional practice and serves as the advocate for its 46,000 members.