News Release
Alberta Education heaps another layer onto an already stressed system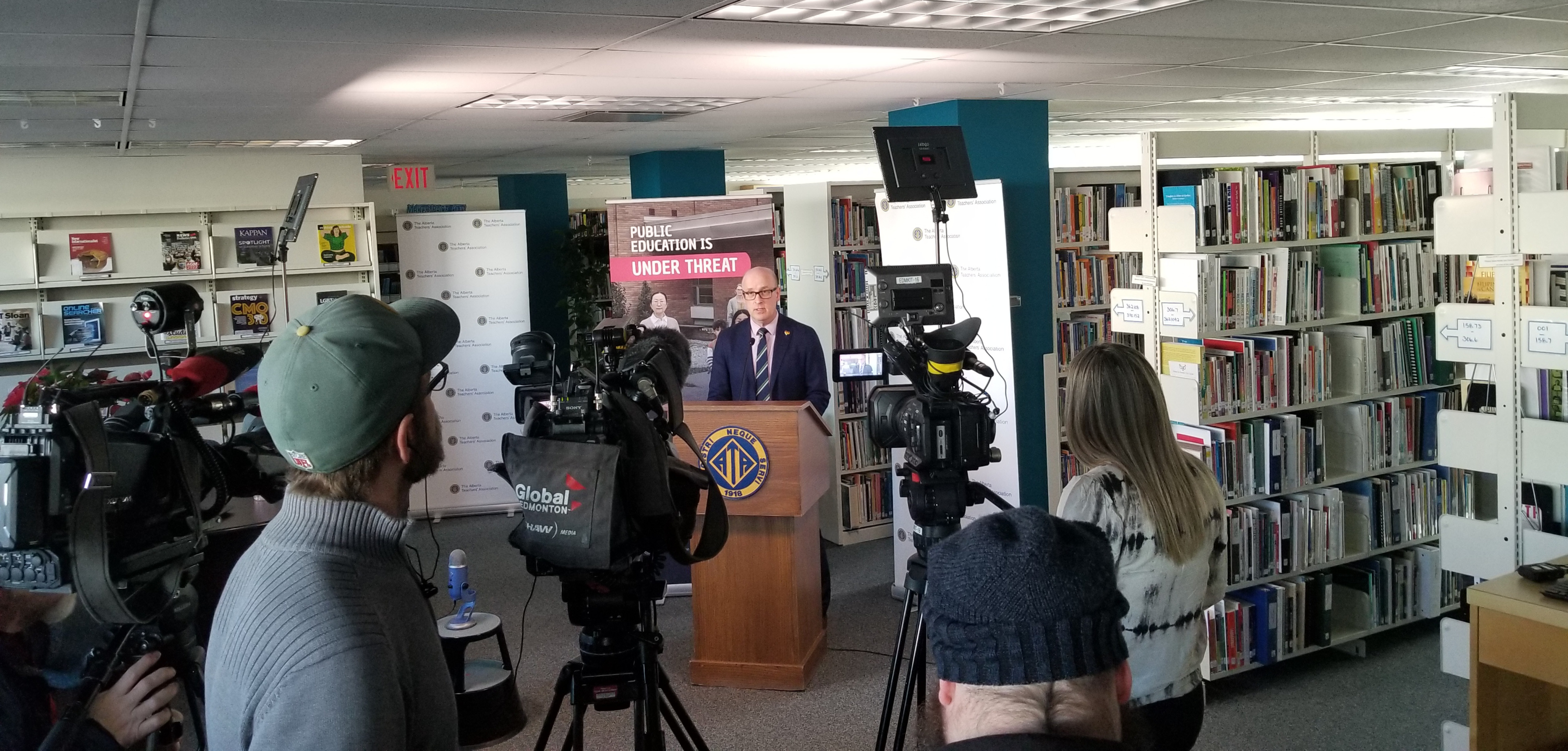 Teachers and students will be overwhelmed this fall when the government rolls out new curriculum for an additional three subjects and three grades. Alberta's schools are already struggling with the current implementation of the math, physical education and wellness, and language arts curriculum, yet Alberta Education announced they intend on introducing science, French and French immersion language arts for all K–3 students this September, while also advancing new math and language arts curriculum into Grades 4–6.
"This government's insistence on moving forward with additional curriculum rollouts indicates that the ministry is putting political expediency ahead of the real needs of our students and teachers. The curriculum implementation currently under way has been rushed and, as a result, is not going well. Rather than addressing those needs, the government wants to further increase the burden on our schools by introducing new curriculum to even more grades and subject areas in an already stressed environment."
—Jason Schilling, ATA president
In a recent survey by the Alberta Teachers' Association (ATA), 8 out of every 10 teachers reported that they are not receiving necessary resources and supports to successfully roll out the sweeping curriculum changes imposed last year. Only 37 per cent feel the language arts curriculum has been successfully implemented. That drops to 30 per cent for physical education and wellness, and a startling 26 per cent for math (see attachment)
"Everything, everywhere, all at once might be an Oscar winning concept for a movie, but it's a lousy way to implement new curriculum. In the face of inadequate funding supports and nation-leading class sizes, our teachers need time to help students with their mental health and pandemic-exacerbated learning gaps. The last thing we need is additional unsupported curriculum to implement."
—Jason Schilling, ATA president
Schilling says that teachers support updating the decades old curriculum and want their students to experience success—the current approach though is a tried-and-true recipe for failure. A news conference has been scheduled for 1:00 pm where President Schilling will make a short statement followed by questions from the media.